Even an excellent DJ table does not give everything you need! Making your DJ life as efficient as possible and more straightforward is worth considering convenient, additional accessories. Thanks to them, you can increase the functionality of your DJ booth and improve the safety of your DJ equipment. We have prepared a series of the most necessary additions to the MOVE BL and MOVE WD tables. As a result, you get a ready-made system that gives you even more possibilities. We present you MOVE Accessories!
---
MOVE Laptop Stand
A well-mounted laptop is not only more convenient for every DJ but also safe! That is why each of our DJ tables offers such an opportunity. When designing the Laptop Stand MOVE, we thought it should be functional, ideally suited and comfortable to use. You can be sure that it gives you maximum comfort and confidence that your DJ equipment is extremely safe!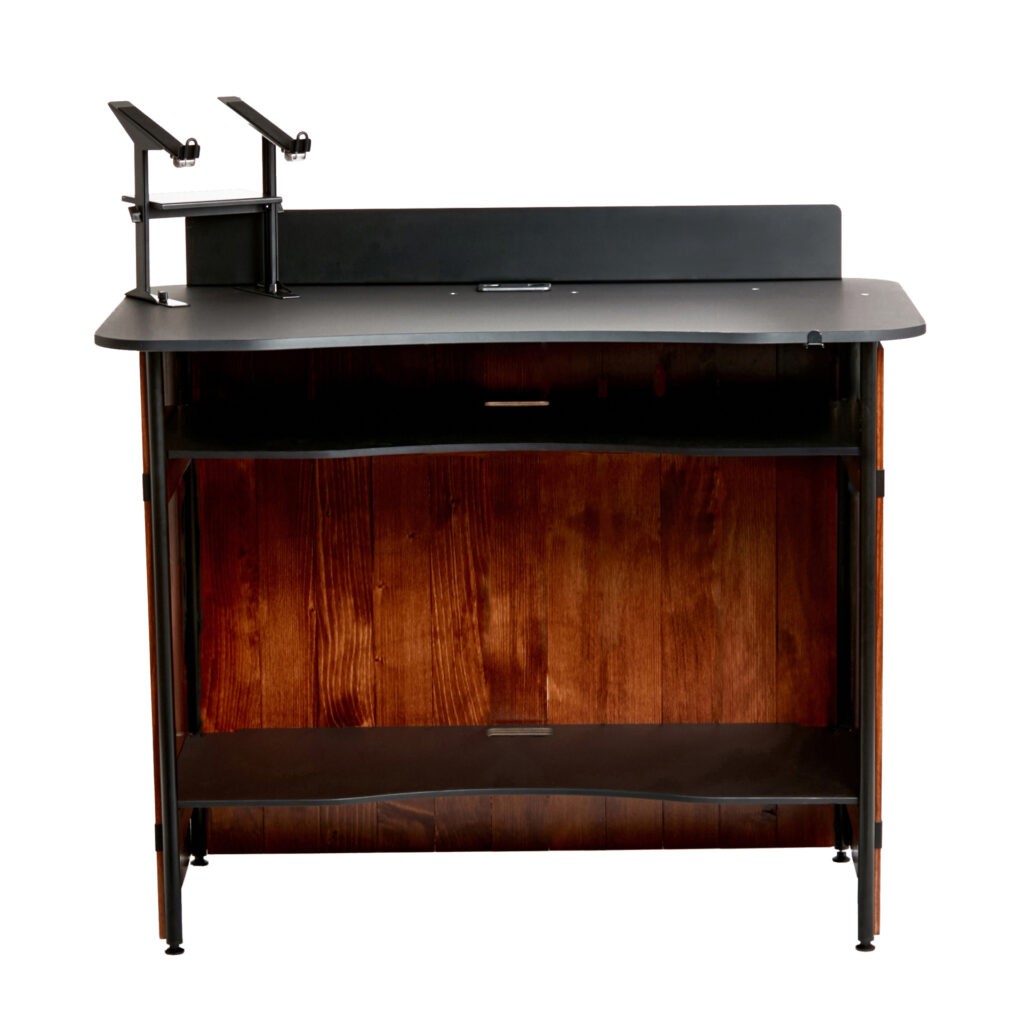 DJ Table must be comfortable.
We think about your comfort so, each DJ table from the MOVE series has three mounting points: left, right and central. The construction is easy and, therefore, reliable. The middle shelf is ideal for a transmitter or audio interface, for example.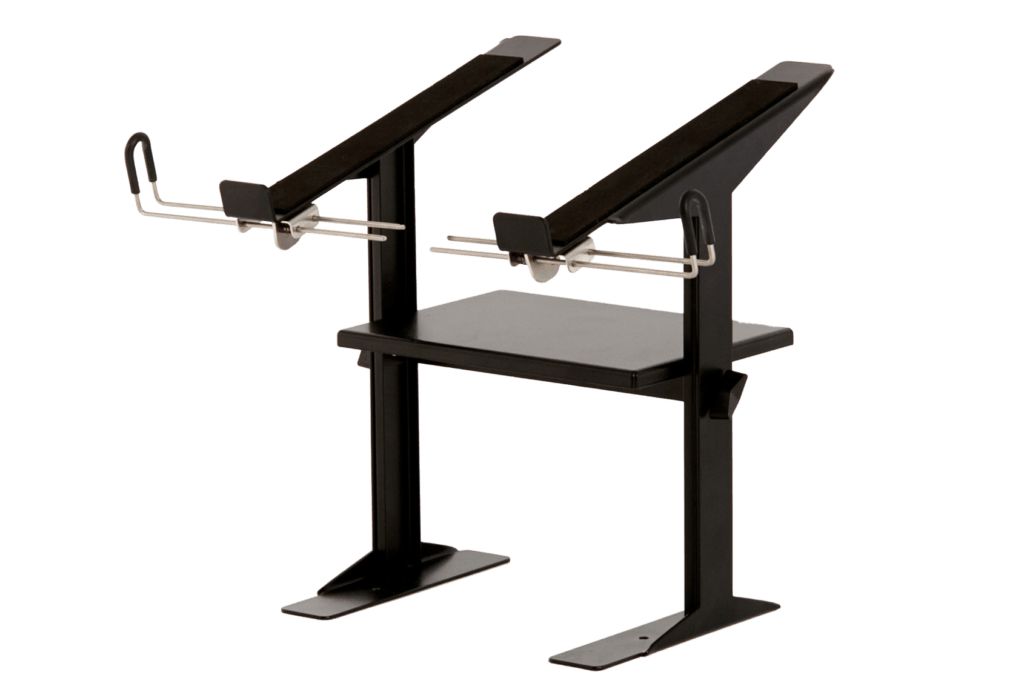 Thoughtful, it means safe!
The MOVE Laptop Stand is made of solid metal. Therefore, this makes it very stiff. Thanks to the attachment to the tabletop, it is stable, and there is no possibility of someone accidentally turning it over. In addition, thanks to the adjustable side handle, your laptop is secured in the best possible way!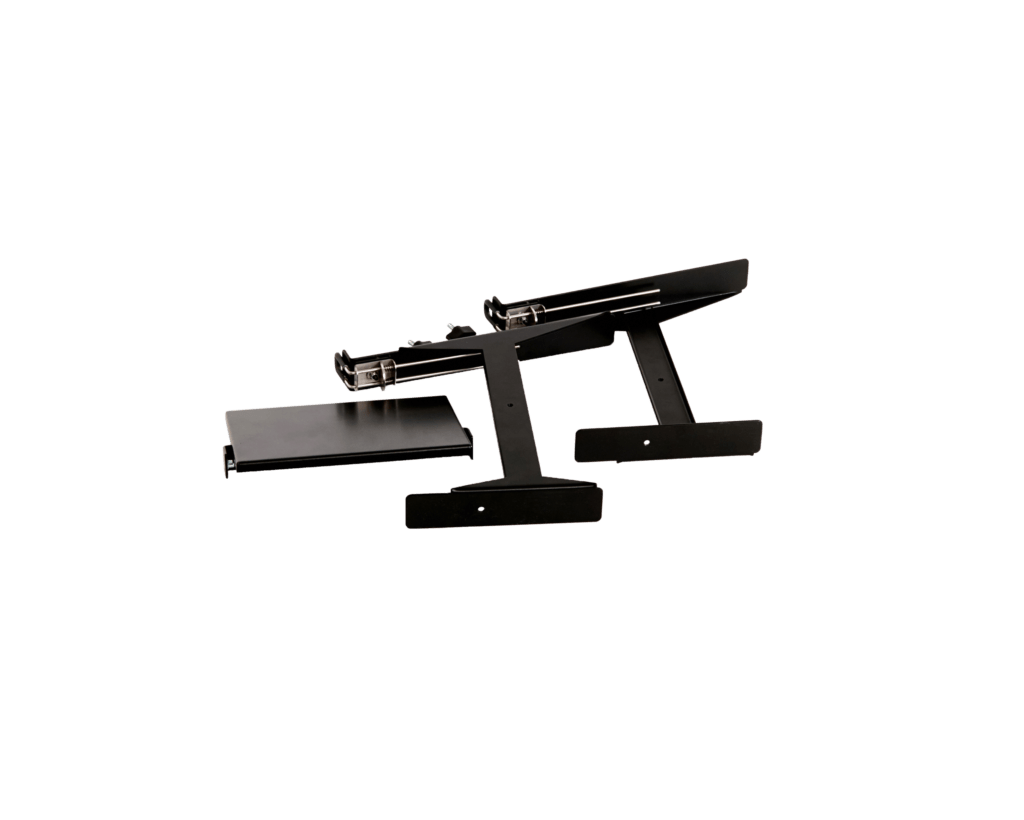 The genius is in simplicity.
The Laptop Stand consists of three parts and four butterfly knobs. Firstly for building the construction and secondly for screwing to the tabletop. The small size after unfolding and a dedicated included carrying bag significantly facilitate transport.
Main features:
Very durable
Fixed to the tabletop in 3 places
Convenient to transport
Middle shelf
Adjustable side holders
The arms protected with non-slip veneer
Carrying bag included
---
MOVE Upper Front Pate
First of all, AESTHETICS. The top cover for the MOVE series will effectively hide all cables and other things on the counter. Its height is calculated so that it does not obstruct your controller, turntables or CD players. Installation is easy as it only requires sliding it onto the tabletop with a straightforward move.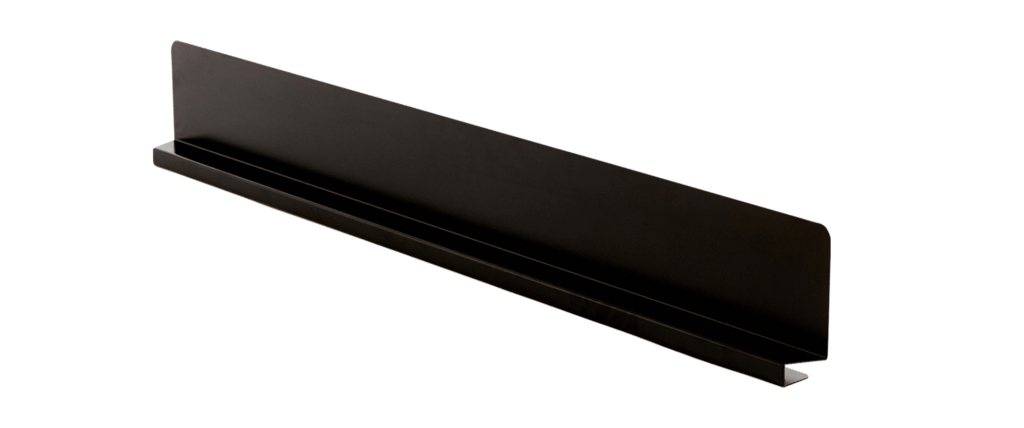 Main features:
Ultralight
Very easy to assemble
Perfectly hides all cables on the countertop
---
MOVE Under Counter Shelf
Every DJ knows how much equipment should be at hand. We designed our DJ table - Humpter MOVE to be fitted with an additional work shelf. Even two pieces! You can conveniently place power strips and a case with records, a backpack, or small personal belongings. First of all, it will help you to deploy various additional equipment. Unanimously, two shelves under the tabletop are an absolute luxury! In conclusion, mobile DJ's life can be easier with MOVE accessories!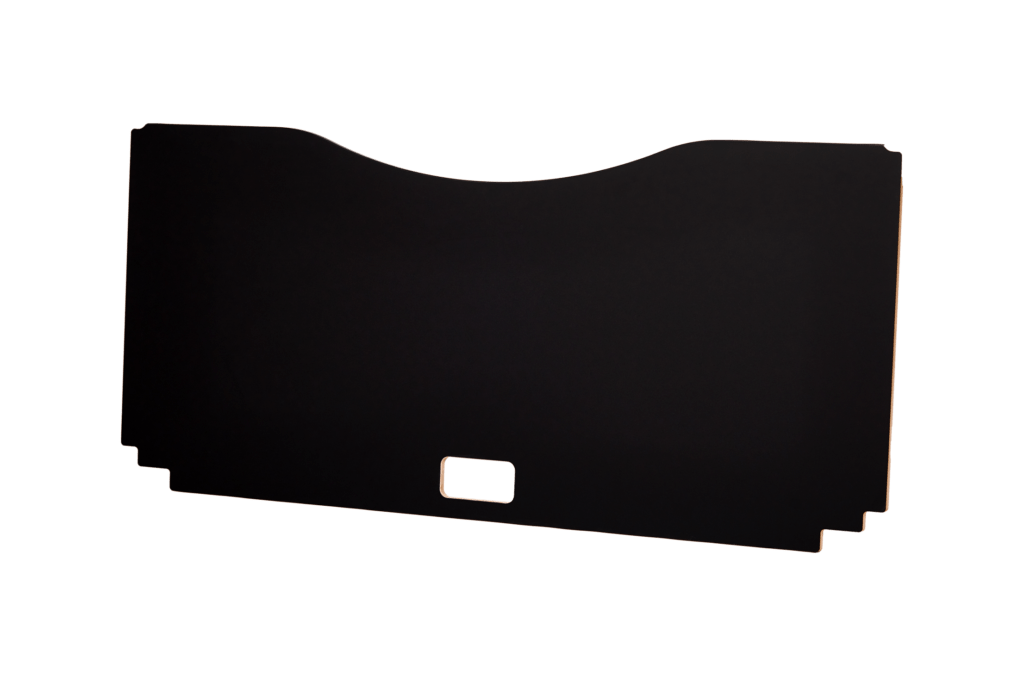 This shelf is made of glued and pressed wood. Additionally, it is finished on both sides with unique thermosetting material. Thanks to this, it is light, stiff, but on the other hand, resistant and durable. It has a central hole for aesthetic cable routing.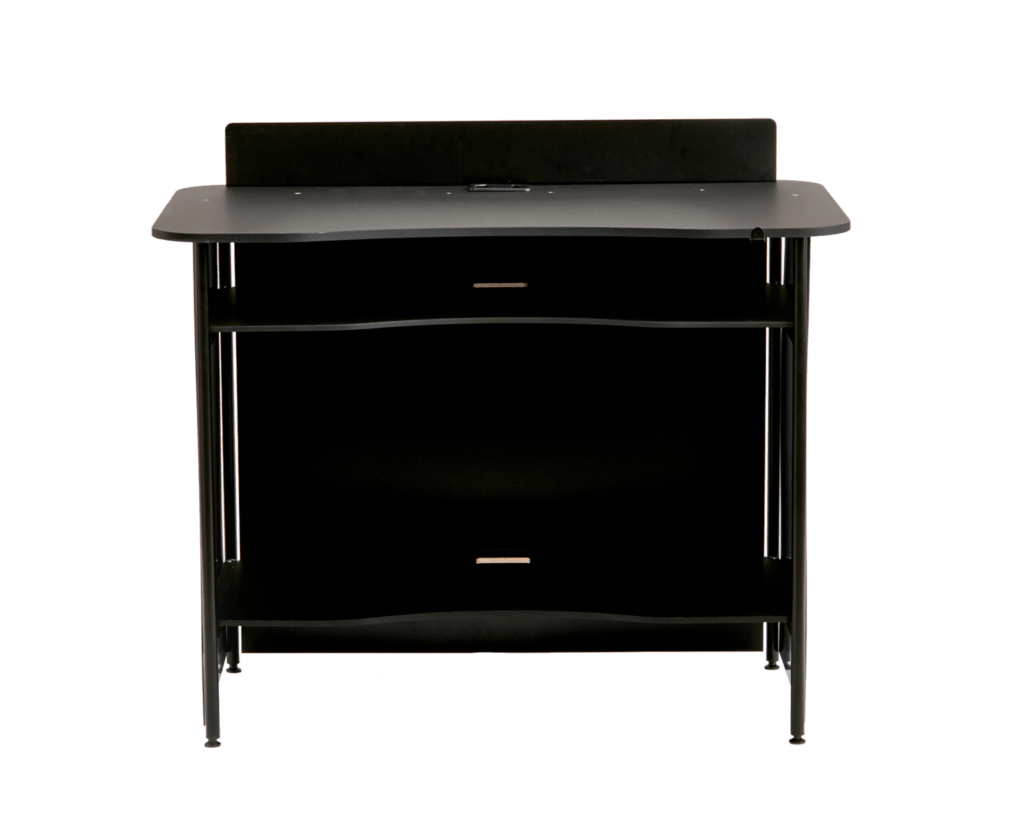 Main features:
Light and very durable
Finish with thermosetting plastic
Wiring hole
Two mounting positions
Express assembly without tools and knobs
Maximum load up to 60 kg
---
MOVE Padded Bag
All MOVE accessories enhance the daily use of your DJ table. It is the same in this case. The bag is designed for high mobility and maximum protection. It is perfectly matched to the table elements, giving the best protection. It consists of a double layer of thick and durable material, and it is filled with a sponge inside, which further strengthens it. An additional internal spacer separates the elements in such a way that they are properly secured during transport.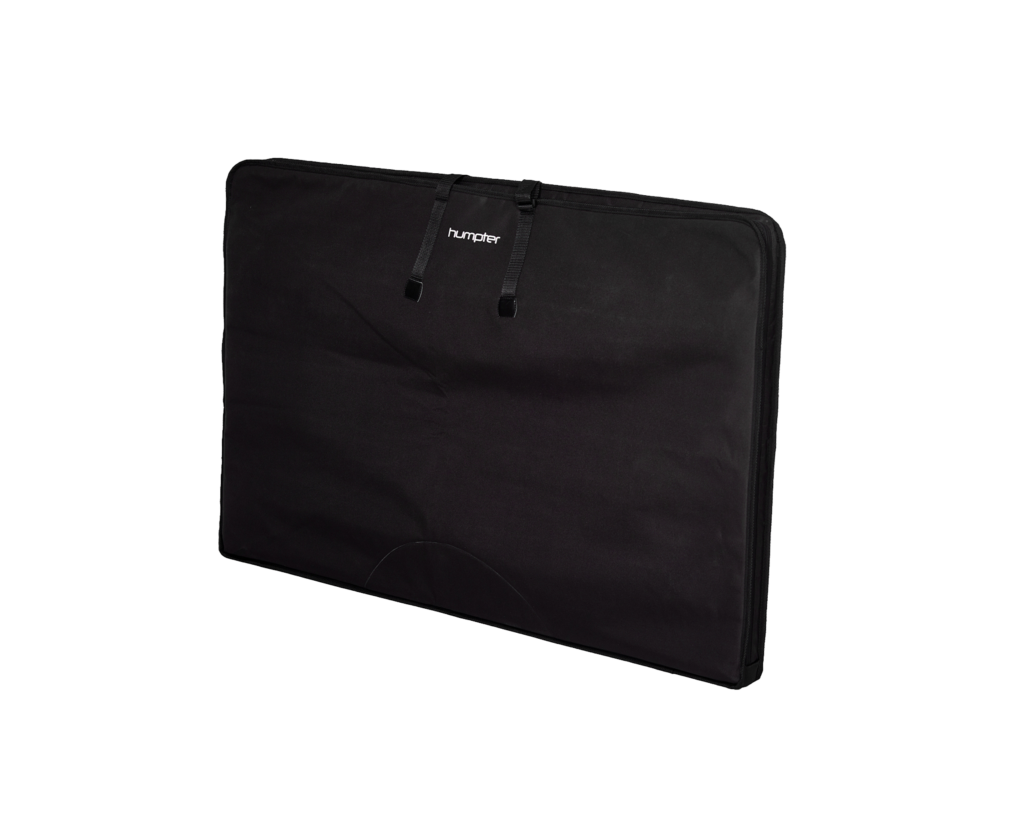 Main features:
Double layer of rigid material
Sponge filling
Perfect match
Inner protective spacer
Comfortable, adjustable handles for carrying in hand or over the shoulder