Back to the roots


The MOVE BL is a DJ table based on our first product, which also gave Humpter® its name. The iconic arched shape resembles a camel's back - remixed and refined by years of experience and serving as the foundation for the entire MOVE series. The aluminium frame of the MOVE BL maintains stability and reduces the overall weight for convenient transportation. The plywood tabletop has a unique, scratch-resistant coating with one opening for easy cable management.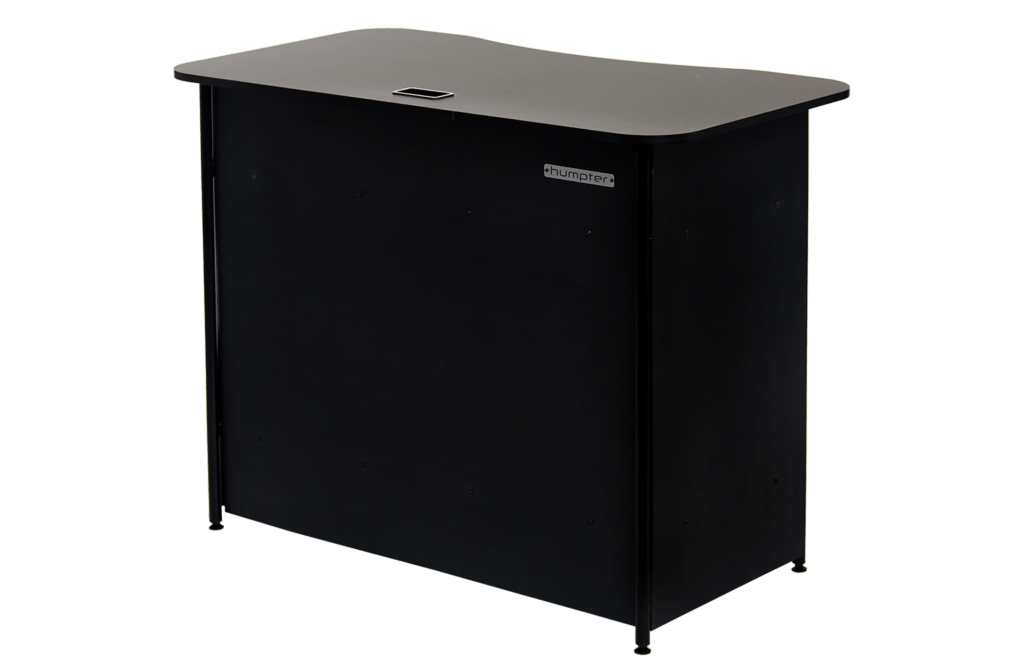 ---
Eyes on the prize
The rising popularity of performance DJ competitions is close to legitimizing turntables as a true musical instrument - especially in skilled hands. More and more, the crowd wants to see what the DJ is doing, and the MOVE BL is here to put it all on display. Except the cables, of course - you can make these disappear just like on all Humpter® products. The tabletop offers plenty of space for even the largest DJ controllers - or a full 2-turntable setup with a 4-channel mixer.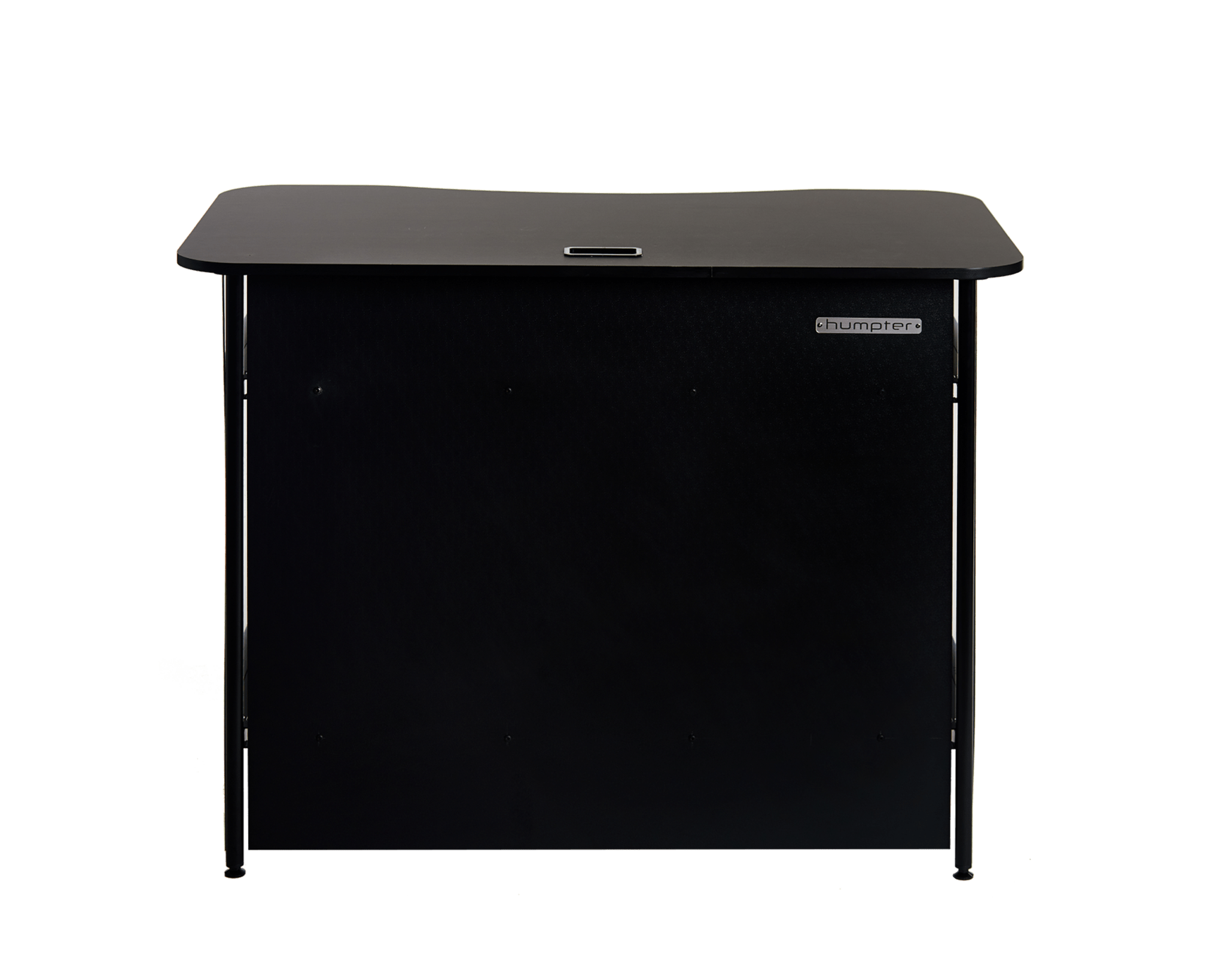 ---
Not a pushover
A very light and durable frame, uniquely designed hinges and four adjustable legs ensure that the table has a low center of gravity and won't accidentally turn over. The precisely mounted tabletop also improves its stability. Loud speakers or scratching won't make your records skip.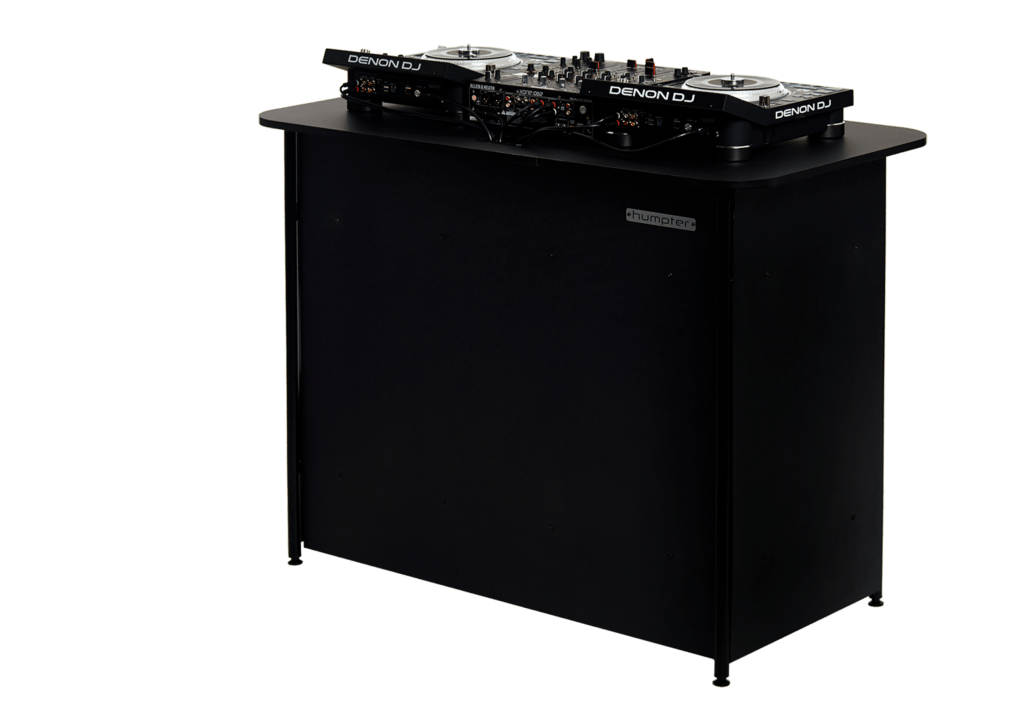 ---
Mobility redefined
We love to party - but after it's done, we also love to get packing quickly.
How about a 20-second teardown for your entire console?
We've clocked it - although it wasn't much of a challenge, with no tools required and only 2 moves total. The MOVE BL folds up into a nice, portable, flat package, easily fitting into its padded transport bag.
Travelling with a DJ table has never been this convenient!
---
Specification:
Aluminum (frame) / Plastic (housing)
Size (W x H x D): 120 x 93 x 66 cm / 47,2" x 36,6" x 26"
Weight: 19 kg / 41 lbs
Assembly time: 20 seconds
Tabletop:
Material: Wood + Plastic
Dimensions: 120 x 66 cm / 47,2" x 26"
Height: 93 cm / 36,6"
Load: 70 kg / 154 lbs
Included:
Humpter® MOVE BL
Headphone holder
Extra options:
Laptop Stand
Upper Front Pate
Under-counter shelf (2 pcs possible)
Padded transport bag
---
All available accessories of the MOVE series - CHECK HERE
---
WARNING!
This product is protected by law. Unauthorized duplication of its design and unauthorized use of the technologies protected by patent law contained therein is prohibited. Humpter® MOVE BL is made according to the industrial design No. 003006840-0002, filed with the Office for Harmonization in the Internal Market (EUIPO) in Alicante.