Humpter® MH Stand
Extremely durable, mobile and very easy to mount stands for speakers and moving heads. The MH Stand ensures unprecedented durability – solid base, quick and very strong butterfly locks, double speaker mounting – these are just some of the features that make the MH-Stand suitable for use in a harsh environment. An additional advantage is the modularity of the structure – the MH Stand, after being placed in specially designed bags covers, takes up little space. Fast assembly (1 minute) without any tools make the MH-Stand a unique product in its class.
Specs:
Construction adapted to speakers and moving heads.
Height of the stand can be set to 180 and 120 cm.
Three color variants : white, grey and black .
Offered as a set (2 pieces).
Durable transport bags included.
The longest transport element is 60 cm.
The installation of one MH Stand takes about one minute.
The weight of the highest (180 cm) variant is 18 kg.
Very solid base (weight: 12 kg) – extendable legs with adjustable height to increase the stability of the structure.
The MH Stand include the "Fast Lock" wiring system – the cables are hidden behind the entire structure, and their dismantling is a matter of one hand movement.

Dual loudspeaker mounting system – with a belt and a mounting bolt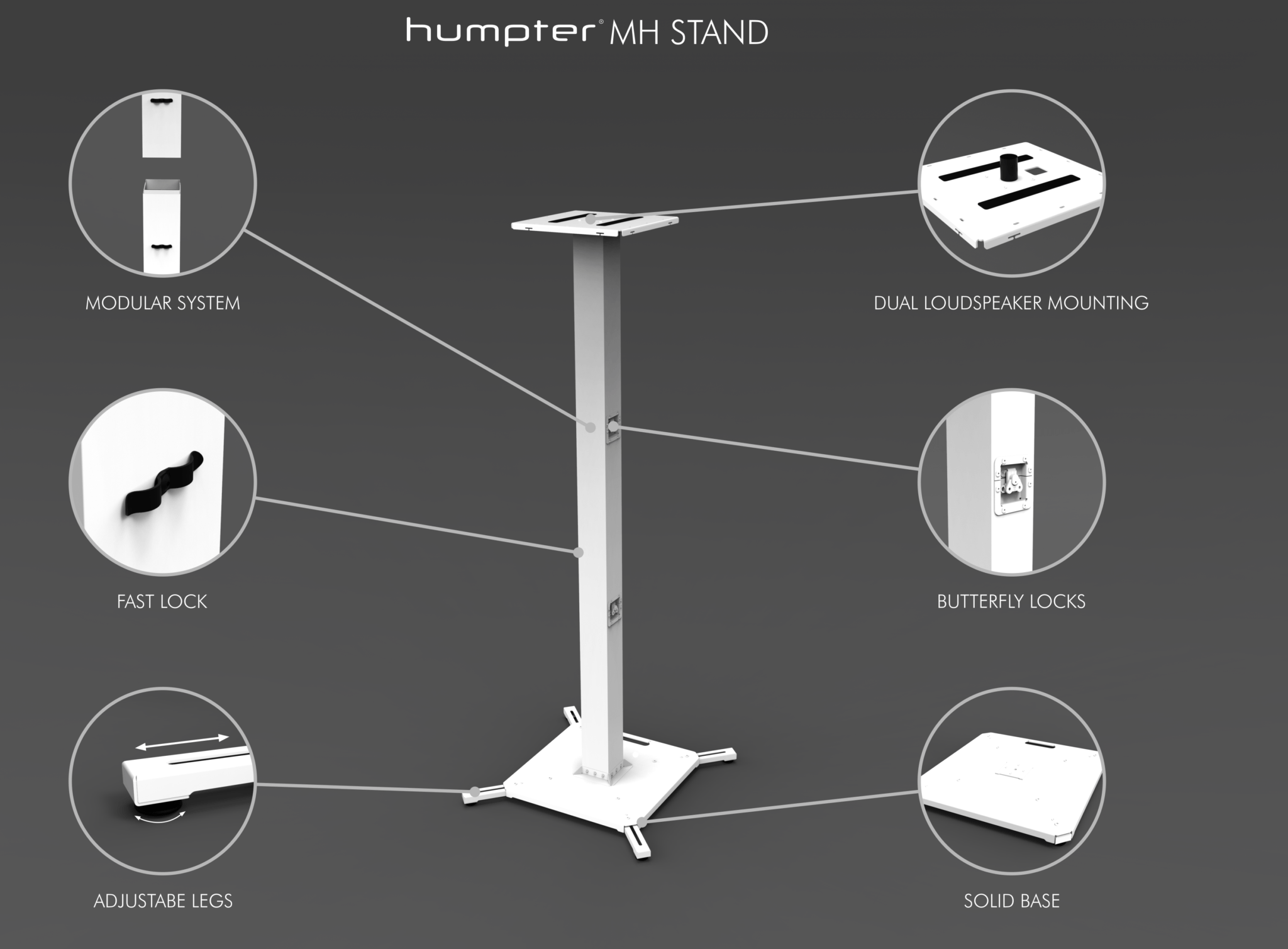 This product is protected by law. Unauthorized reproduction of its structure and unauthorized use of the technologies protected by patent law contained in it are not permitted. Humpter® MH Stand is made according to industrial design – 005255742-0004, filed with the Office for Harmonization in the Internal Market (EUIPO) in Alicante.