Mobile DJ booth!
Mobile DJ booth that leaves behind everything known so far? Definitely yes! The PRO series is a well-thought-out system that allows you to perfectly organize a space for mixing or creating LIVE music. It seems like an almost perfect product!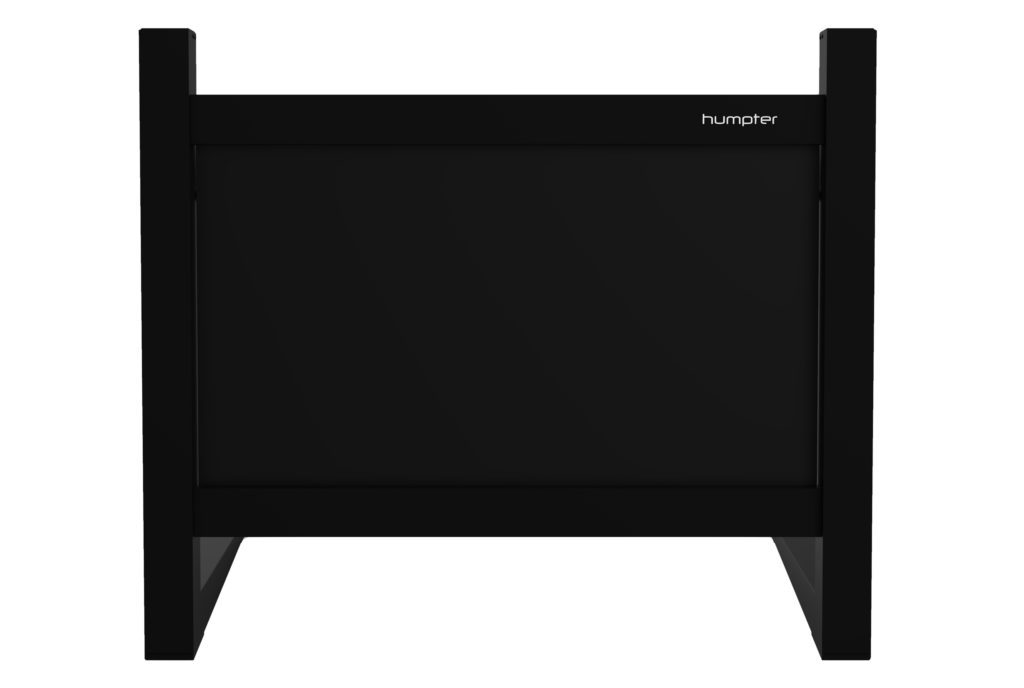 We thought for a long time about how to describe Console PRO mk2 in one sentence. On the one hand, simplicity, minimalism and reliability, and on the other, modular additions, accessories and endless expansion possibilities.

It can be said that it fully reflects our way of thinking that accompanied us while designing. It shows how important it is to take care not only of the highest quality and functionality but also of the best protection of DJ equipment.

Humpter® Console PRO mk2 was nominated in 2019 in the poll of the top British DJ magazine "Pro Mobile" in the "PRODUCT OF THE YEAR" category!
---
Our definition of mobility.
Mobile DJ booth – one short sentence, and so much is hidden underneath it. At first glance, you might think nothing could be easier! It has to be the fastest, lightest and safest. Unfortunately, our years of experience have shown that it is more complicated. Of course, if we want to have a functional product and protect our DJ setup well.
Due to this, we have developed the structure so that the assembly is quick and straightforward. In addition, with the perfect fit of modular accessories and the possibility of further expansion, without losing any safety. After years of collecting opinions from our clients, both from Poland and other countries, we are sure that we have chosen the best, most durable and safest solution. Users feedback are the most important to us!
---
Quality compromises? Never!
As with all our PREMIUM products, the Console PRO mk2 also meets the most stringent standards in its class.
At the design and 3D modelling stage, we calculate the permissible loads and create special reinforcement zones. The products have many invisible internal elements that improve their strength and stability. Thanks to this, our products are universal. They are perfect for playing from a controller, CD Players or classic turntable sets, no matter how heavy.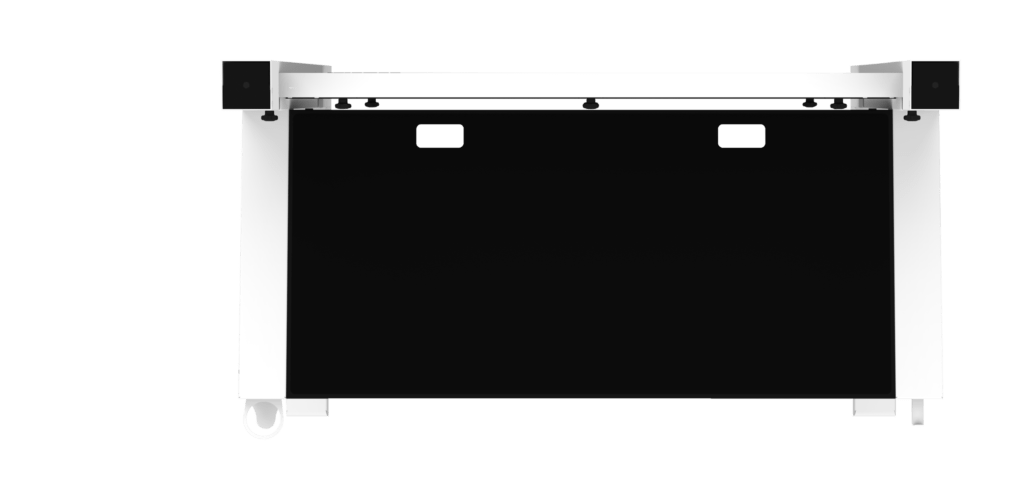 Legendary quality is not only a slogan, but above all, hard work and an absolute lack of concessions. Thanks to these rules, our customers have been using Humpter® products for years. And when they decide that they want to refresh them, they can count on our Product Renovation service. As a result, they get a virtually new mobile DJ table for years to come!
It is worth noting that we use only the highest quality components from Poland for production. Additionally, the entire production process takes place in our company, here in Poland.
---
The production process is divided into two stages:
Digital machines cut, bend and weld all metal parts. Laser cutting technology allows us to achieve the legendary precision of execution. It gives us all the confidence that any product and accessories you will ever want to use will always fit perfectly!

Our employers assemble each element by hand! Thanks to this, we are sure that each of our products is as fully developed as possible. The two-fold quality test of the finished product allows you to eliminate technical defects before the product reaches you.
The enormous passion that guides us all means that we pamper each copy with genuine excitement and joy. We know that after a while, it will go to someone special!
---
Use your DJ gear the way you like!
Functionality - modules - expansion. Ok, but why is it so important? We all know very well how diverse DJ equipment is. In addition, we love to change and improve it, constantly striving for our perfect kit. The DJ equipment brands only make this process more pleasant by releasing new products.
That's why we've put in a lot of work so that you can create your perfect DJ booth by yourself, adapting it to your equipment needs. Every time you swap your DJ gear for a different one, Console PRO mk2 makes that change easy for you. Thanks to the system of modular add-ons and accessories, you can easily plan everything anew. The way you like!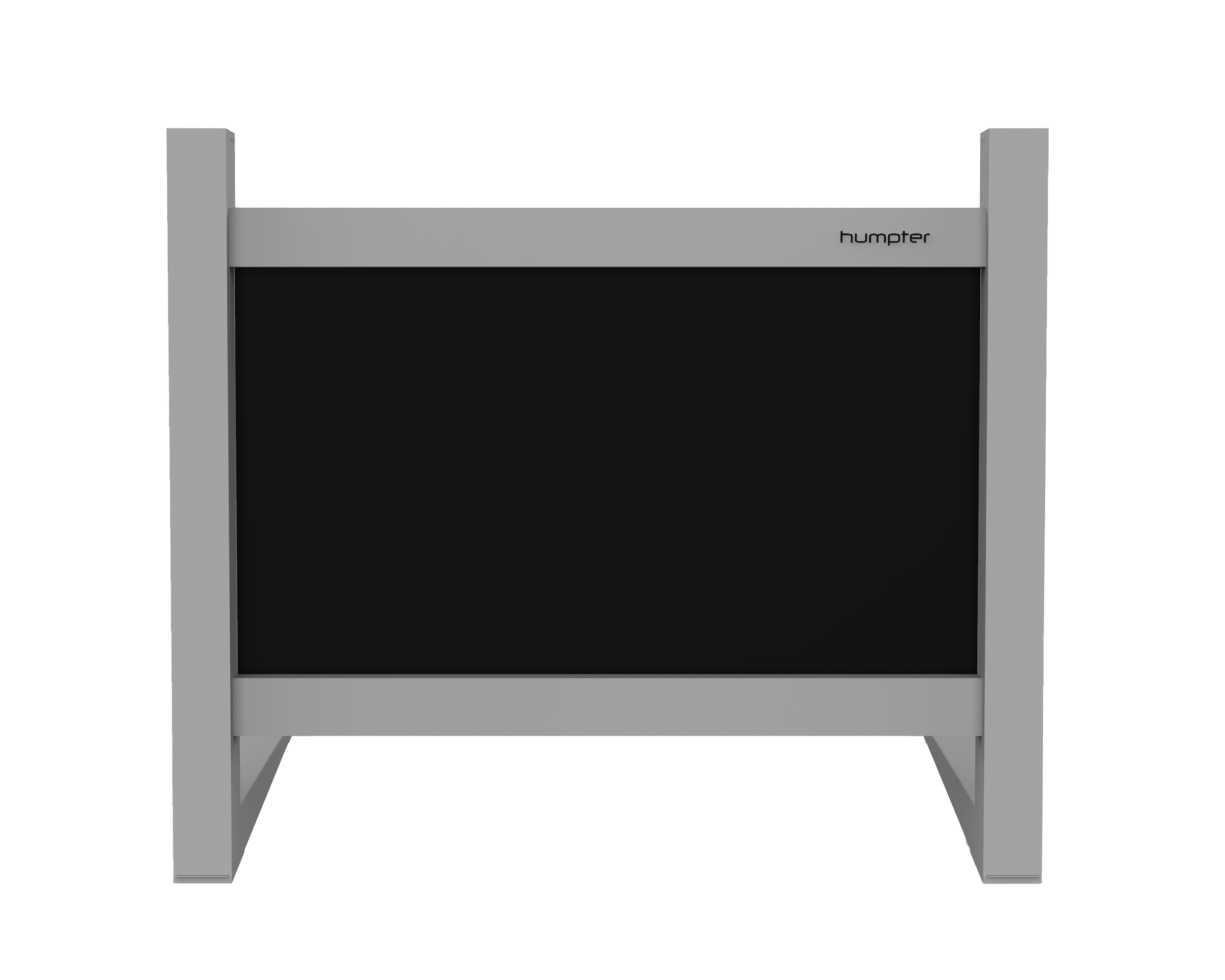 ---
Series production – individual character.
Undoubtedly, our serial solutions are tested, reliable and convenient. But what if you want to adapt them to your needs? Nothing easier!
Console PRO mk2 allows a lot. You can choose any colour from the RAL palette, put your graphics, logotype or even a TV screen on the front. Many users have shown that the PRO series is also an excellent base for minor modifications that further emphasize the individual character.
A series of ready-made accessories allows the Console PRO mk2 to fit you like a good suit. Branded, elegant, but also tailored exclusively to your needs!
This mobile DJ booth combines minimalism with functionality and the latest technologies with top-class materials.
We are sure you will appreciate it the first time you use it!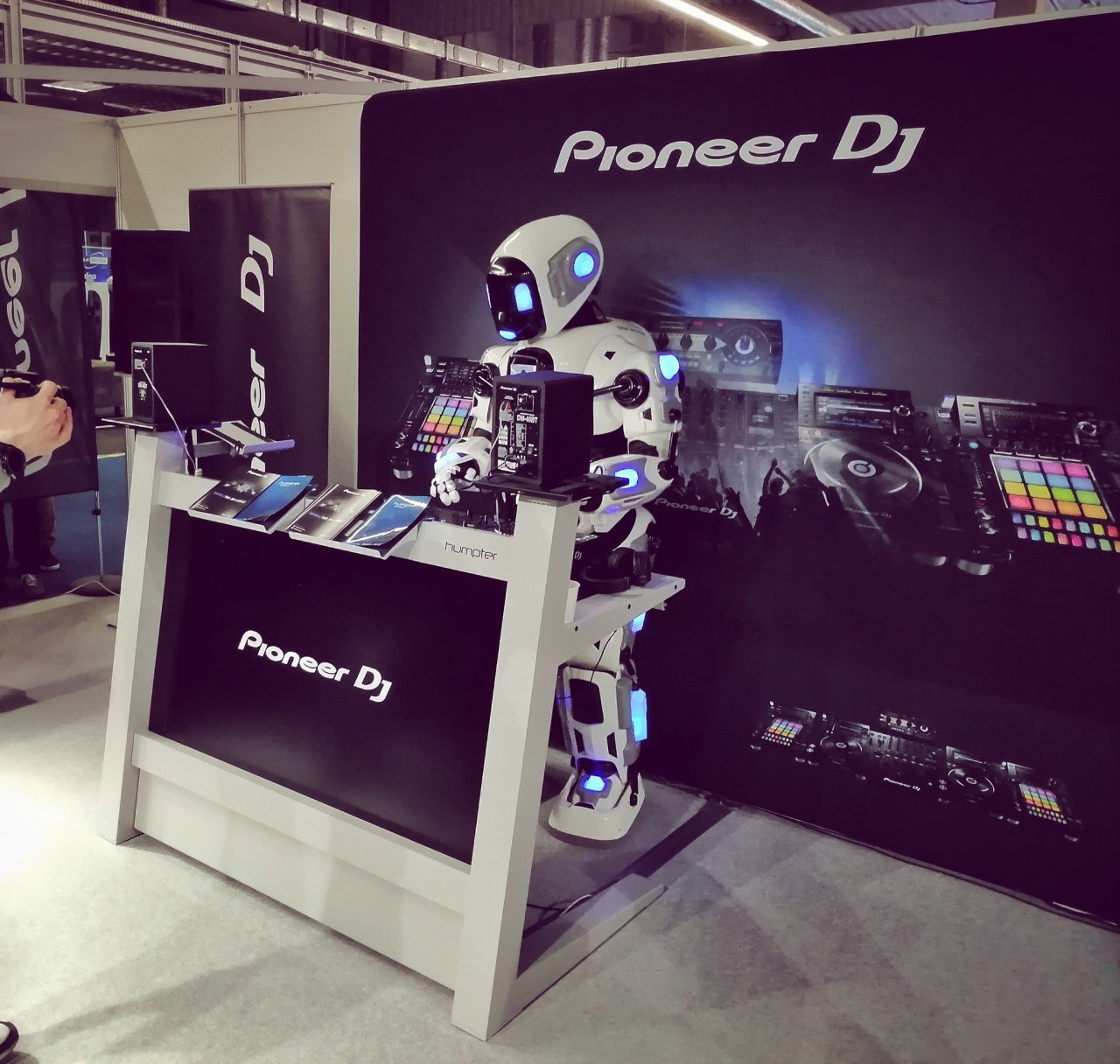 ---
Specification:
Aluminum / Steel
Color: Black / Grey / White
Size (W x H x D): 148 x 127 x 96 cm 58,3" x 50" x 37,8"
Weight: 30 kg / 66 lbs
Assembly time: 5 minutes
Tabletop:
Material: Steel
Dimensions: 148 x 65 cm / 58,3" x 25,6"
Height: 93 cm / 36,6"
Load: 70 kg / 154 lbs
Wiring holes: YES
Set include:
Humpter® Console PRO mk2
Drink holder
Headphone holder
Extra options:
Laptop Stand
Laptop Stand 2
Microphone Holder
PRO60 mk2
Side Shelves
PAD-01
PAD-02
Lower Front Plate
TV Mount Kit
Padded Bags
---
All available accessories of the PRO series - CHECK HERE
---
WARNING!
This product is protected by law. Unauthorized reproduction of its structure and unauthorized use of the technologies protected by patent law contained in it are not permitted. Humpter® Console PRO is made according to the industrial design ID005255742-0003, filled with the Office for Harmonization in the Internal Market (EUIPO) in Alicante.