HUMPTER® PRO60 EXPANSION PACK
We know, that the modern DJ, musician or perfomer needs a lot of space for his tools. PRO60 it's set of sides modules dedicated to Console PRO. The PRO60 modules will make your workstation expand by two additional work areas – thanks to which you will have even more room for your controllers, players or instruments. As with all our products, the PRO60 assembly takes place without the help of any tools and takes only a few minutes, and the whole includes  dedicated, very durable covers.  PRO60 is compatible with accessories for Console PRO, which means that you can easily mount monitors, moving heads or even the second Laptop on your console – the PRO60 gives you almost unlimited possibilities of personalizing the workplace.
Specs:
Coated aluminium / steel
Colors: Grey / Black / White
Weight: 51 kg
Dimensions: 127 x 330 x 105 (H x W x D)
Tabletop: Coated Steel
Adjustable legs (range: 0-2 cm)
Four different places to mount Laptop Stand
Tabletop working surface: 220 cm x 65 cm
Height: 93 cm
maximum load: 70 kg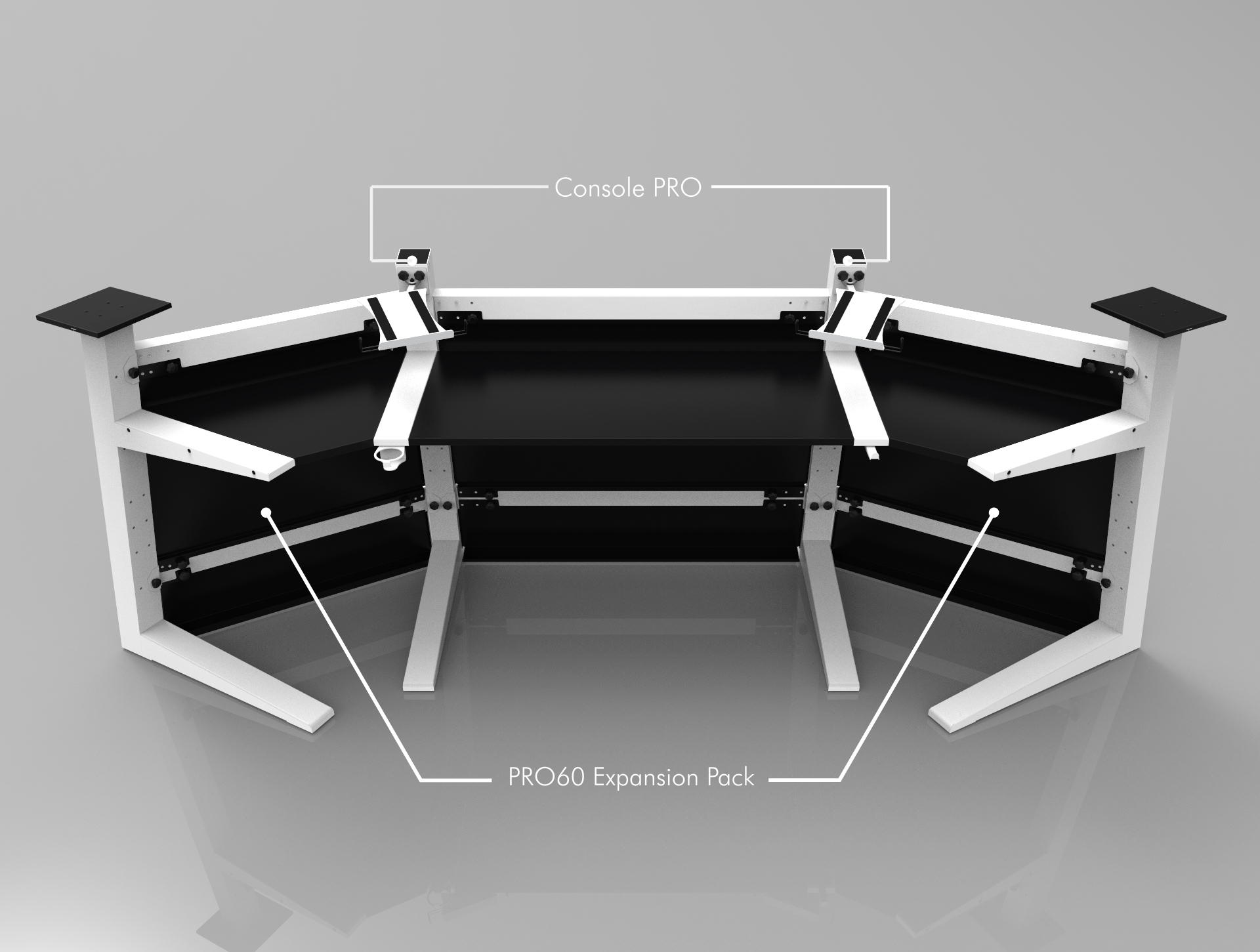 Console PRO with full DJ setup and moving heads (front)
This product is protected by law. Unathorized reproduction of its structure and unathorized use o the technologies protected by patent law contained in it are are not permitted. Humpter® PRO60  is made acording to industrial design – ID 003006840-0001, filled with the Office for Harmonization in the Internal Market (EUIPO) in Alicante.